The practitioners in the Manningham Medical Centre are committed to serving the community and ensuring that the health and well-being of the patient remains paramount. The Medical Centre is able to offer the best quality health care due to the commitment and dedication of the practitioners.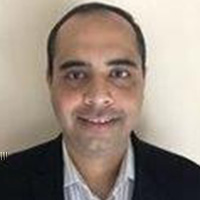 Abhishek Singh
General Practitioner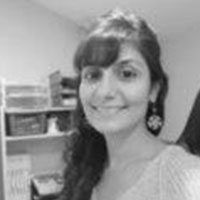 Aida Karimpour
General Practitioner
Amitabh Ilango
General Practitioner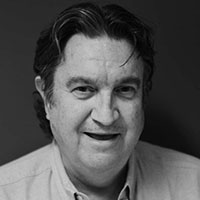 Andrew Monk
General Practitioner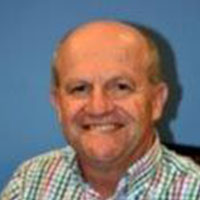 Bernard Crimmins
General Practitioner
Daisy Joseph
General Practitioner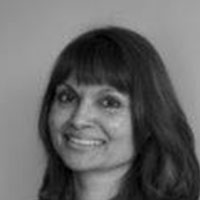 Daisy Samuel
General Practitioner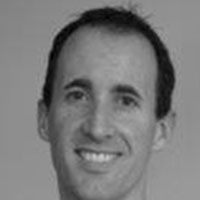 David Anderson
General Practitioner
Jimmy Lam
General Practitioner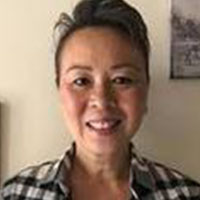 Elean To
General Practitioner
Eric Gassin
General Practitioner
Eva Youssef
General Practitioner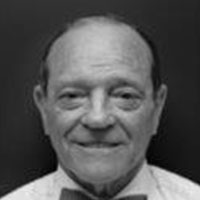 Harry Preston
General Practitioner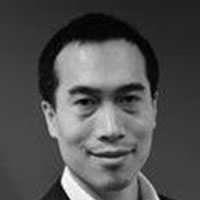 Jackson Lam
General Practitioner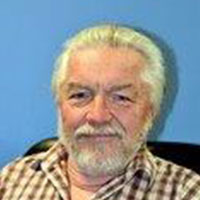 Joe Juhasz
General Practitioner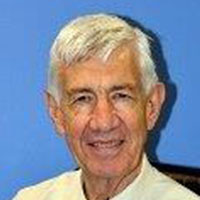 John McLean
General Practitioner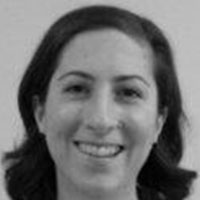 Lucia Murnane
General Practitioner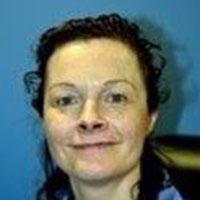 Margaret Harris
General Practitioner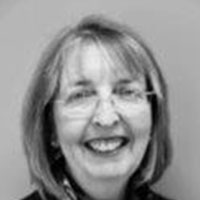 Mary Walsh
General Practitioner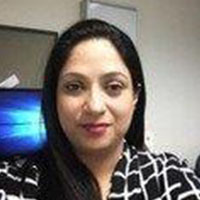 Novreen Rasool
General Practitioner
Olubunmi Mabo
General Practitioner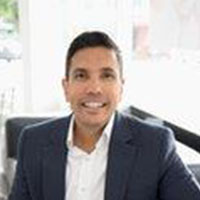 Param Khera
General Practitioner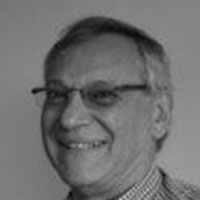 Phillip Susman
General Practitioner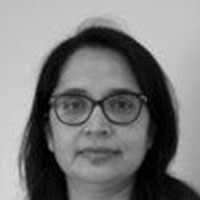 Prashima Ilango
General Practitioner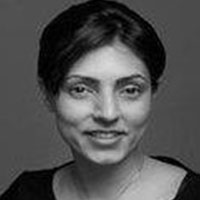 Sara Taher
General Practitioner
Sumathy Krishnaswamy
General Practitioner
Wenruo Han
General Practitioner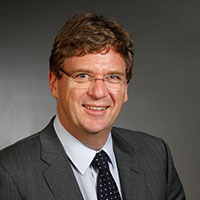 A/Prof Anthony Hall
Ophthalmologist specialising in Inflammatory Eye Disease, Glaucoma & Cataract Surgery
Dr Ben Connell
Ophthalmologist specialising in Cataract Surgery, Laser Vision Correction, Corneal and Pterygium Surgery
A/Prof Grant Snibson
Ophthalmologist specialising in Corneal, Cataract, and Refractive & Laser Surgery
A/Prof Heather Mack
Ophthalmologist specialising in Visual Electrophysiology & Medical Retina. CASA Designed Aviation Ophthalmologist.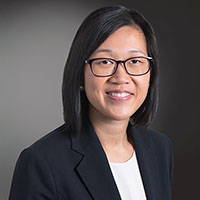 Dr Helen Chan
Ophthalmologist specialising in Cataract Surgery & Glaucoma Surgery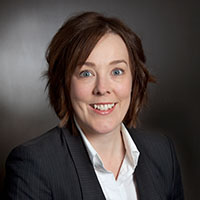 Dr Jacqueline Beltz
Ophthalmologist specialising in Corneal, Cataract and Refractive Surgery
Dr Justin Friebel
Ophthalmologist specialising in Oculoplastic, Eyelid, Lacrimal and Orbital Surgery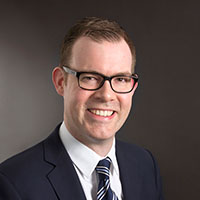 Dr Nathan Kerr
Ophthalmologist specialising in Cataract Surgery & Glaucoma Surgery, including Minimally Invasive Glaucoma Surgery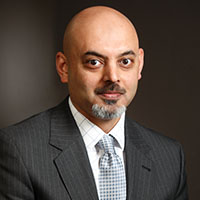 A/Prof Salmaan Qureshi
Ophthalmologist specialising in Medical Retina, Cataract and Comprehensive Ophthalmology
Dr Trevor Gin
Ophthalmologist specialising in Medical Retina, Cataract and Comprehensive Ophthalmology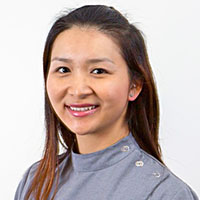 Kelly Xie
Dentist BDSc (Hons)
A caring and compassionate dentist, Dr Kelly loves helping people and changing their attitude and lifestyle by making their teeth look and feel better. Dr Kelly stays abreast of the latest in dentistry by taking a range of professional development courses.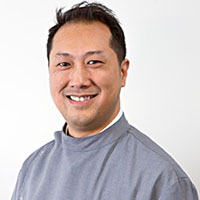 Leo Tse
Dentist BDS
Staying up to date with the advancements in dentistry is important to Dr Leo. He continually pursues professional development and takes regular courses. His special interests include implant dentistry, cosmetic dentistry and orthodontics.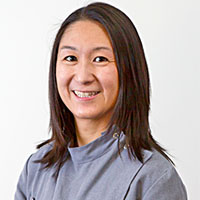 Siew-Lee Hong
Dentist BDSc (Hons)
Passionate about helping people enhance their appearance and wellbeing through dentistry, Dr Siew-Lee enjoys seeing patients smile with confidence. A 2001 graduate of The University of Melbourne, Dr Siew-Lee regularly attends dental education seminars and has taken an ASID-accredited course on dental implants.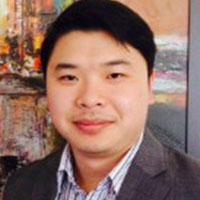 Alvin Chung
Gastroenterologist
Dr Alvin Chung is a gastroenterologist with GastroNorth and he consults at Manningham Specialist Centre. He has broad interests in gastroenterology and hepatology with a focus on inflammatory bowel diseases (IBD), IBS, bowel cancer screening and liver diseases.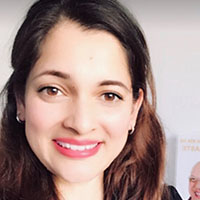 Ambika Achanta (ACPH) (MSIB)
Wellness & Mindfulness Practitioner
Ambika's programs are designed to analyse, correct and harmonize energy system of the body. This is done by applying effective breathing techniques, right energy protocols, and an introduction to mindfulness meditation.
Amir Torogh
Facial Cosmetic Injector
Dr Amir Toroghi is a Facial Cosmetic Injector and has attended several aesthetic training courses and conferences in USA and Australia. He performs Anti wrinkle / dermal filler injections and facial PDO Thread Lifting. Plus, Microneedling and PRP injections.

Barbara Fraser
Psychologist/ Family Therapist
Barbara Fraser has more than thirty years' experience in clinical practise with individuals, couples and families. She has training and experience in family therapy and in the field of family law.
Denise Koong MB BS
Gynaecologist
Denise has been working as a specialist gynaecologist (and obstetrician until 2003) in both private practice and at Box Hill Hospital since 1999. She provides care in many areas of general gynaecology including colposcopy (& management of abnormal Pap smears), and more!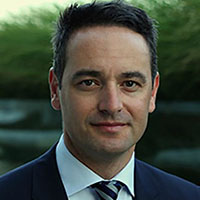 Shane Blackmore
Orthopaedic Surgeon
Shane Blackmore specialises in sports injuries, arthroscopic and robotic joint replacement surgery of the knee, hip and shoulder. This includes all aspects of knee, hip and shoulder surgery.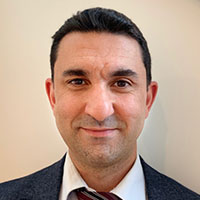 George Kalogerakis MBBS(Hons), BMedSci., FRACP
Endocrinologist and Consultant Physician
Consults in all areas of Endocrinology including Type 1 and Type 2 Diabetes, PCOS, Andrology, Osteoporosis and Pituitary disorders. I am a Consultant at Epworth Eastern in General Medicine and Endocrinology.
Ross Balson
Gastroenterologist
Dr Ross Balson is an experienced gastroenterologist having trained at The Royal Melbourne and Western Hospitals in Melbourne and St Thomas' hospital in London. Ross worked at Box Hill hospital for 20 years and established the Hepatitis Clinic there.

Danny Chable
Clinical Psychologist
Danny completed both his undergraduate and graduate degrees at the University of Melbourne, Victoria. He has had extensive training and experience in Cognitive Behaviour Therapy, Family Therapy, Psychodynamic Therapy, Strategic Therapy, Neuropsychotherapy, Mindfulness Therapy and ACT.

Ken Tan
Gastroenterologist
Ke's specialist expertise encompasses treatment of viral hepatitis, inflammatory bowel disease, and gastrointestinal malignancy. He has particular interest in Endoscopy procedures and Pill Cam Endoscopy for evaluation of small bowel.
Michael Law
Consultant Breast and Endocrine Surgeon FRACS
Michael is one of the founding surgeons at Melbourne Breast and Endocrine Surgeons, providing specialist care in breast and endocrine surgery across eastern suburbs for over 10 years. He provides multidisciplinary cancer care, delivering innovative, state-of-the-art professional care.
Suzanne Moore
Breast & Endocrine Surgeon
Suzanne offers expert and compassionate care in all aspects of breast and endocrine surgery.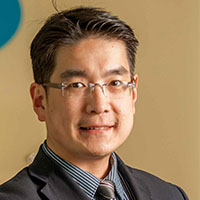 Steven Ng
Neurologist
Dr Ng has been serving the eastern suburbs since 2009. He has experience in managing a wide range of neurological conditions. He has special interests in neuropathy, neuralgia, stroke, dementia, epilepsy, vertigo, migraine and Parkinson's disease.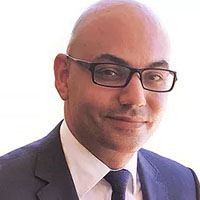 Nima Rudd
(MD (HONS) FRACP)
Dr Nima Rudd completed his cardiology training at The Alfred Hospital and has extensive experience in all aspects of cardiology including advanced heart failure requiring home inotropes, left and right ventricular assist devices, and management of cardiac transplant patients.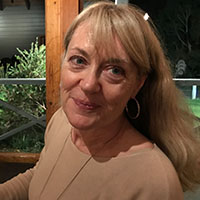 Tonya Miles
Clinical Psychologist Bsc (Hons). M. Psych. M.A.P.S.
Tonya is able to provide specialist assessments in relation to developmental and learning difficulties and has a background of working with children who have Attention Deficit Hyperactivity Disorder, Intellectual Disability, and Autism Spectrum Disorders (Autism and Asperger's Syndrome).
Vivek Mutha
(MBBS, FRACP, FCSANZ)
Dr Vivek Mutha is experienced General Cardiologist, Arrhythmia & Device Specialist, and Lecturer at the University of Melbourne. His basic physician training was completed at Monash Health.
Farshad Ghazanfari
Physician - MD, FRACP, MSc Sports Medicine
Dr. Farshad Ghazanfari is a consultant physician in Acute and General Medicine with special interests in Rheumatology, Sports Medicine and musculoskeletal injuries.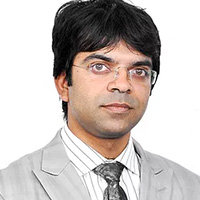 Asrar Ul Haq
(MBBS, FRACP, FCSANZ)
Dr Asrar Ul Haq is experienced in all types of angioplasties and coronary interventional procedures through both femoral and radial access. He specialises in the trans-radial approach.
Kirstie MacGill
Plastic & Reconstructive Surgeon - M.B., BS., Dip Anat., F.R.A.C.S
I graduated from Melbourne University with a MBBS with honours in 1983 and then trained at The Royal Melbourne Hospital in general surgery before starting plastic surgical training. I completed my training in 1991 and went overseas to Canniesburn Hospital in Glasgow and Galveston, Texas for further studies.
Geoffrey Wells
Urologist
After graduating from Melbourne University, Mr Wells trained in general surgery in Australia and spent five years in Scotland where he obtained general surgical fellowships from the Glasgow and Edinburgh Colleges of Surgery.
Lih-Ming Wong
Urologist
Mr Lih-Ming Wong is a urologist with sub-specialty interest and training in urological cancers (prostate, kidney, bladder and testis). He enjoys discussing urological symptoms and diseases with his patients to help them better understand the treatments available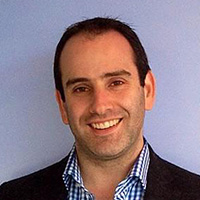 Andrew Teichtahl
Rheumatologist
Dr Andrew Teichtahl is a senior staff specialist at the Alfred Hospital and the National Health and Medical Research Council Fellow at the Baker International Diabetes Institute. He is a Chief Investigator on two clinical trials funded by the National Health and Medical Research Council (NHMRC).
Ehsan Rahimikia
Psychiatrist
Dr Rahimikia is a sessional Consultant Psychiatrist at Manningham Specialist Centre with his psychiatric experience spanning over 12 years. He is currently involved in inpatient and outpatient treatments.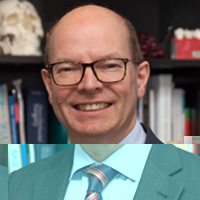 Tim Probert
Oral/Maxillofacial Surgeon
Mr Tim Probert trained in Oral & Maxillofacial Surgery and completed his Master of Dental Science at the University of Melbourne in 1995. He achieved his FRACDS (OMS) in 1995 and took up a 12 month post in New Orleans as a Fellow in Oral & Maxillofacial Surgery at the Louisana State University.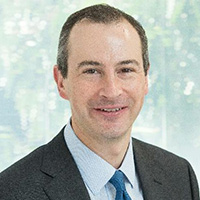 Lachlan Maddock
Vascular & Endovascular Surgeon
Dr Lachlan Maddock is an experienced specialist in the medical, surgical and minimally-invasive endovascular treatments of arterial and venous conditions. Dr Lachlan Maddock believes in patient-focussed care. After a thorough assessment, he will give honest advice about treatments options specific to the needs of each patient.

Lim-Tio
Endocrinologist
Dr Lim-Tio is an experienced endocrinologist who trained in Melbourne and in the UK, is a member of the Royal College of Physicians, and is currently a staff specialist at Westmead Hospital. She serves on the national EviQ Familial Cancer Genetics Guidelines panel.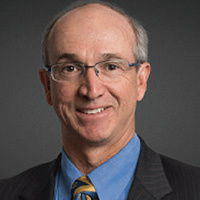 Peter Gard
Orthopaedic Surgeon
Mr Peter Gard completed his medical training at the University of Melbourne, graduating in 1986. He trained initially at the Austin and Repatriation Hospitals and later worked as an Orthopaedic Registrar at several hospitals in Melbourne during 1991-1996. Peter was admitted to the Royal Australian College of Surgeons in 1996 as a fully qualified Orthopaedic Surgeon.
Anthony Dortimer
Cardiologist
Dr. Anthony Dortimer is an Interventional Cardiologist at Warringal Hospital and Austin Health. Anthony graduated in medicine at the University of Melbourne and went onto specialise in cardiology. He trained in cardiology at Pennstate University Medical Centre before returning to practice in Melbourne.

Paddy Dewan
Paediatric Urology/Surgeon
Paddy Dewanis a specialist Paediatric Urologist and Surgeon, who provides the same prompt, efficient and quality focussed service that patients have come to expect from Manningham consultants.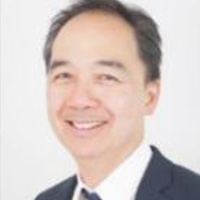 Yew-Mun Cheong
Cardiologist
Yew Mun provides assessment and management in a full range of adult cardiology conditions. He is also involved in non-invasive investigations i.e. Echocardiography, Exercise testing, Holter monitoring and BP monitoring.
Andrei Catanchin
Cardiologist
Dr Andrei Catanchin is a cardiologist & electrophysiologist managing atrial fibrillation and other heart rhythm disorders with medication, devices (ie. pacemakers, defibrillators) and catheter ablation. His practice is based at Epworth Hospital where he is a member of the Cardiac Sciences Executive Committee, and he also consults at Manningham Medical Centre.
David Pryde
MBBS FRANZCR- Specialist Radiologist
Director of Radiology 2006 - Present.
Previously a Director of Radiology at John Falkner Hospital for 23 years.
Suite 601 of Manningham Medical Centre is now available for lease! 331 sqm in size, Suite 601 ideally suits Cosmetic Surgeries, Weight Management, Gynaecology, IVF, Natural Remedies, Sleep Centres and many more health practitioners. The suite can be split into two tenancies to meet your size requirement.

For more information please contact Arton Meka (0413 860 305)